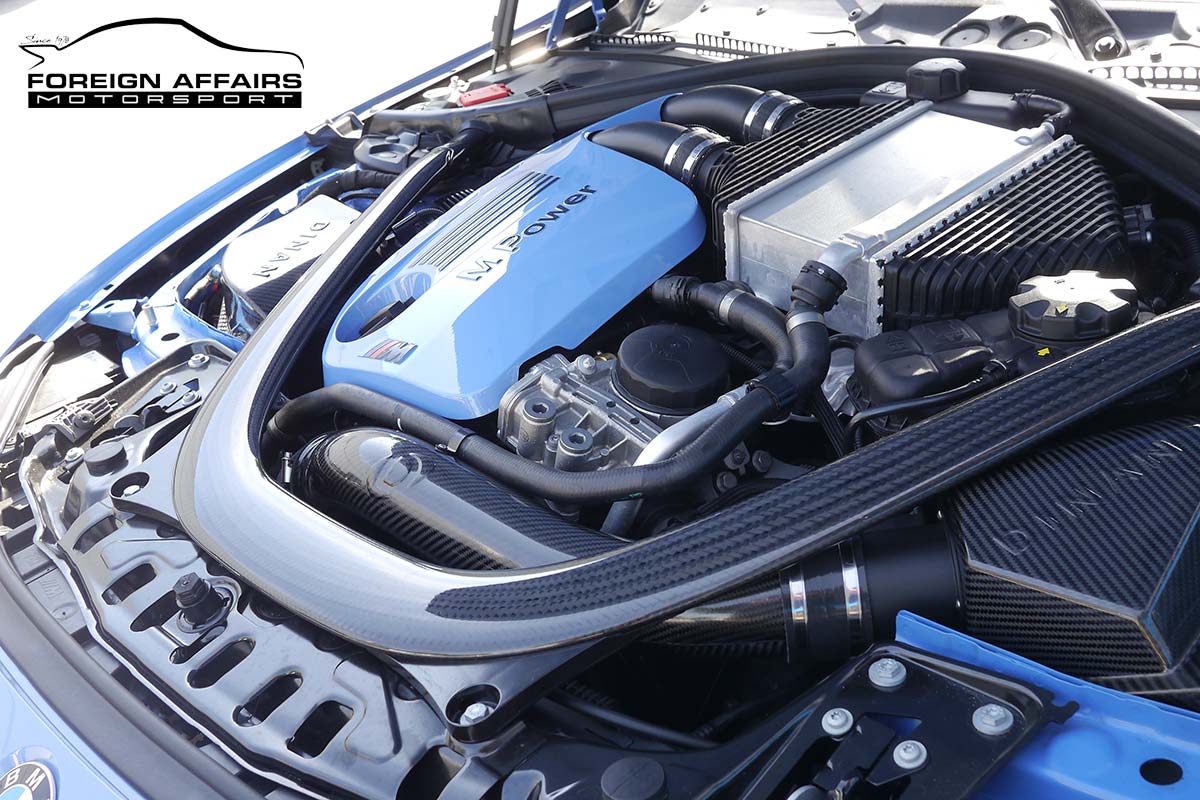 So far has the art of auto maintenance traveled over the last decade or two that our BMW workshop is as much about computer power as it is about getting down and dirty under the hood of your car. There are both positives and negatives to all of this technology; for the everyday technician, it means being able to get to the heart of many issues affecting your vehicle faster than ever before. For that same technician, however, there's a lot more to keep up to date with as our four-wheeled friends continue to grow multiple brains.
Sadly, for many traditionalists, that much loved pastime of working on your own vehicle has largely come and gone (unless, of course, you've chosen to hang onto your classic German sedan). It's just not feasible or even wise to handle the preventative maintenance of your Merc or Bimmer as easily as you once could. Let's take a look at why this is.
Plastic Covers: The Automotive Photoshop
Popping the hood of your new ride used to elicit 'oohs and aahs' from your friends and family. The engine compartment used to be crude, exposed, messy, and with just enough stuff to prod and pull. Those days are gone, and while plastic engine covers have been around for some time, you'll now find even batteries and fluid containers lurking invisibly beneath these menacing sheaths. It's enough to turn off even the most ardent motoring nut, and without you even touching anything, your mighty BMW M4 has already said "no".
Lengthy Service Intervals
3,000-mile recommended oil changes were hyped up convincingly in the late 1990s. It worked, and saw many owners changing their car's oil themselves between major services. With service intervals now extending to 10,000 miles – depending on the model and manufacturer – owners are less likely to indulge in regular maintenance as they may have previously.
Gravel Shielding
In the pursuit of slippery aerodynamics, manufacturers have also seen fit to install wider and more extensive shielding to the underside of modern models. While this may be good news for gas mileage, it's a nightmare when performing what used to be a simple maintenance task. Changing oil or accessing parts that were once easy to reach often requires the removal of these shields and their associated plastic fasteners. The latter will often break if not handled with kid gloves, an even greater annoyance.
Electrical Issues Are On The Rise
While your older car's most common issues will likely have been restricted to spark plugs, oil filters, and brakes, modern cars bring with them many more electrical components. Despite code readers designed to pick up any malfunction, these systems can't always be relied upon. In one UK-based survey by Auto Express, it was found that 30% of reported faults are now electrical. The random, spontaneous nature of an electrical fault is a source of great frustration for motorists, and even more so for technicians working on cars they're not familiar with. This emphasizes the importance of consulting a specialist in your vehicle type should you experience an issue.
Computer Diagnostics
Perhaps the greatest contributor to the downfall of automotive DIY, the OBD-II (Onboard-Diagnostic System) became a standard requirement for all vehicles in the USA in 1996. While they have greatly improved the diagnosis process, in recent years many manufacturers have over-complicated matters by making these systems impossible to use without sophisticated tools. For many owners, it's easier to leave what would have once been a DIY job to the pro's.
So, in the battle of home DIY and your local auto workshop, the latter comes out on top if you own a late-model sedan. Unless you're willing to acquire the pricey tools and vast expertise needed to do the job properly, your car is ultimately safer in the hands of those in the white lab coats.
---