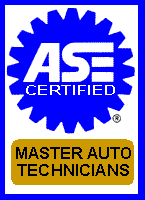 Experience matters when it comes to your Porsche's maintenance and repairs. Be sure to visit Foreign Affairs Motorsport when your Porsche needs service as we employ ASE Master Technicians who have over 100 years of combined repair experience for your foreign car!
There are many other foreign auto maintenance facilities in Pompano Beach and Boca Raton, but only one who's been in service since 1978 and that counts for something!
Foreign Affairs Motorsport also employs the latest specialty diagnostic tools and computers in order to make honest and affordable repair/maintenance estimates.
Porsche Excellence
You love your new Porsche and it says something about you: sophistication and style with a focus on performance. A Porsche also requires sophisticated maintenance services and knowledgeable technicians to keep it running at its best and that's why we only employ the best at Foreign Affairs Motorsport.
And it's no wonder why we treat them the way we do. Porsche vehicles are built in small quantities every year; the Stuttgart, Germany factory builds about 40 Boxters and about 110 Porsche 911s on a daily basis, or about 54,750 vehicles annually (to put that into perspective, Ford Motor Company produced roughly 20,275 V6 Convertible Mustangs in 2013).
When performance vehicles are produced in small numbers, their quality control tends to be much better than those produced in vast assembly lines. This is why we employ experienced and knowledgeable ASE certified technicians at our facility. Your Porsche is your identity and must be taken very seriously. And that's how we do it at Foreign Affairs Motorsport.
Our commitment to Porsche excellence
Our family owned business treats customers as if they are family, by providing outstanding customer service and unbeatable experience.
Foreign Affairs Motorsport does more than just maintain and repair your German made car but we also have services that you can't get at anywhere else; race tracks you can drive on to check your Porsche's performance, as well as a world class maintenance services make Foreign Affairs Motorsport second to none.
Now that we've sold you on the benefits and advantages of using a premium Porsche service and maintenance facility like Foreign Affair Motorsport, be sure to call us today to schedule an appointment for your next service date!
---