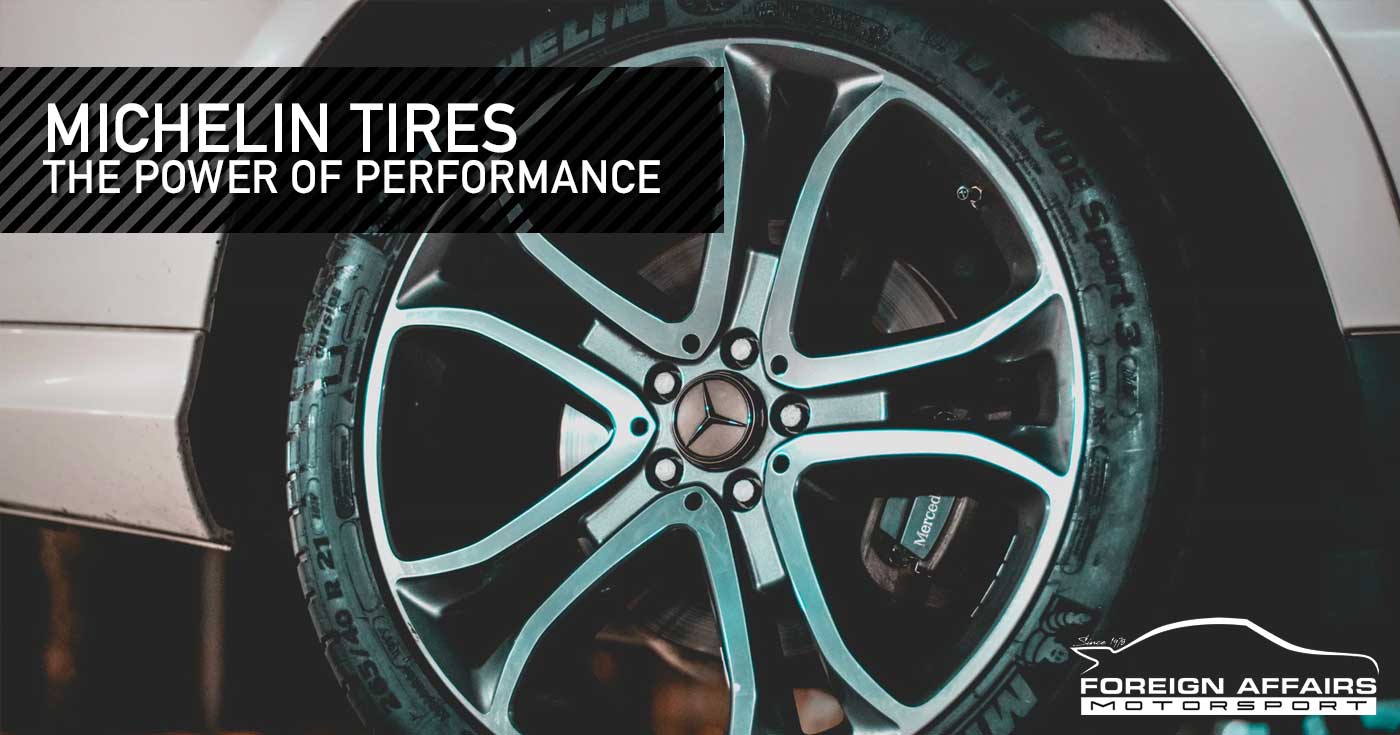 When it comes down to performance, one of the most overlooked upgrades on a vehicle are the tires. No matter how much power your car can produce, it means nothing if your tires cannot put that power to the ground. Whether you're preparing your car for a track day, or want a good, quiet, and reliable tire, we recommend Michelin.
Why Michelin?
Even though Michelin is one of the more expensive tire brands available, they remain the second-largest tire producer in the world. The French brand has been creating tires since 1889, and has created innovations such as the removable tire, radial tire, and the all-new active wheel, to name a few.
Many of these innovations come from Michelin's history in motorsport, where they have competed in Formula One, and are still active in MotoGP, several endurance championships including the 24 Hours of Le mans, and the World Rally Championship. This has also led to Michelin to be the OEM tire supplier for brands varying from Chevrolet, Mitsubishi, Porsche, BMW, all the way to hypercars such as the Koenigsegg, and being the official tire sponsor of Amazon's The Grand Tour.
Record Breakers
Michelins partnership with Koenigsegg has proved so fruitful, that in 2012 when the Koenigsegg One:1 broke the record for fastest 0 to 186mph in 17.95 seconds, the car wore a set of Michelin Pilot Sport Cup 2 tires. These same tires would be fit to the Agera RS when Koenigsegg went after the much-debated highest top speed record, with the Agera RS beating both the Bugatti Chiron and Hennessey Venom GT to an average top speed of 285.55mph in November 2017.
Bugatti has now partnered with Michelin to propel the Chiron to its hypothetical top speed of over 300 mph using a specially designed carbon fiber reinforced tire.
Confidence In Their Product
Michelin refuses to let any challenge to their tires go unanswered, and as a result, has challenged over 45 of America's most well known motoring journalists, YouTubers, and influencers to their Michelin Pilot Sport Experience. Here, several cars are fitted with Michelin's Pilot Sport 4S tires, and several identical cars are fitted with equivalent tires from their competitors to prove that Michelin tires are superior on all surfaces and conditions with cars being driven on wet tracks, dry tracks, and desert roads.
A Tire For Everyone
While the Pilot Sport series are the best all road tire for both sport and passenger vehicles, Michelin has sub-brands such as BF Goodrich and Uniroyal U.S., to ensure they have a tire for every type of vehicle. For the enthusiasts, whether it be on track or off road, Michelin has recently released the Pilot Sport Cup 2 R and the Pilot Sport 4 SUV.
Michelin also understands that not all roads are race track perfect, and are the only brand in the United States to offer tread warranties on all 54 types of tires they offer, offering you peace of mind when driving on less than pleasant roads.
Foreign Affairs Motorsport is proud to announce that we are an official Michelin retailer, and our friendly performance shop pros will be more than happy to assist you with all your tire and wheel needs, whether it be a simple replacement or upgrade.
---