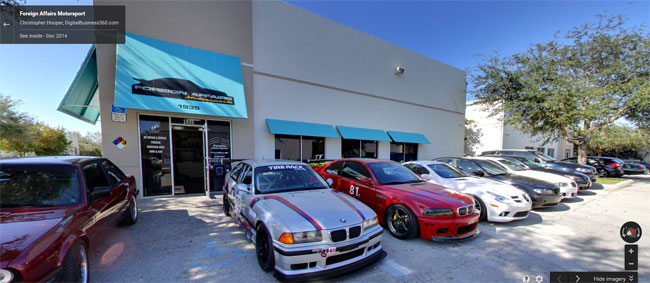 At Foreign Affairs Motorsports, we take your BMW and your driving experience with your BMW very seriously. We have been in business for over 35 years and our master technicians excel in experience and customer service.
WHY WOULD I NEED A BRAKE JOB?
A brake is a mechanical device which inhibits motion, slowing or stopping a moving object or preventing its motion. A brake on your BMW is a disc brake which uses calipers to squeeze pairs of pads against a disc to create the friction necessary to slow down the rotation of the axle or to hold it stationary. When the pads are worn or the disc is damaged, you will need a "brake job" to repair the problem. Discs are usually damaged in one of four ways:
Scoring- This occurs if brake pads are not changed promptly when they are worn out. The steel backing that holds the pads will scratch and scar the disc itself and repairs can be costly. Checking on pad wear is crucial to prevent the damage to discs.
Cracking- This can happen with drilled discs when they develop small cracks around edges of holes drilled near the edge of the disc. The disc must be replaced if the cracking becomes severe.
Rusting- Some rust is normal on disc brakes, but if the vehicle is not driven for an extended period of time, rust build-up on the disc can cause damage and compromise braking power.
Warping- This can occur when pads have been installed incorrectly, uneven pad wear or extreme driving conditions.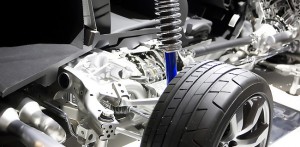 In Pompano Beach, Florida, bring your BMW into Foreign Affairs Motorsports and let us check the condition of your disc brakes. Our technicians are thoroughly trained to service the BMW Anti-Lock Brake System (precise braking pressure on the individual wheels to ensure that you are always in control of your car), and the Dynamic Brake Control System (this ensures the braking distance will be as short as possible). We guarantee that you will be impressed with the professional service we give, and with our very competitive rates for any repairs or service that you may need.
---