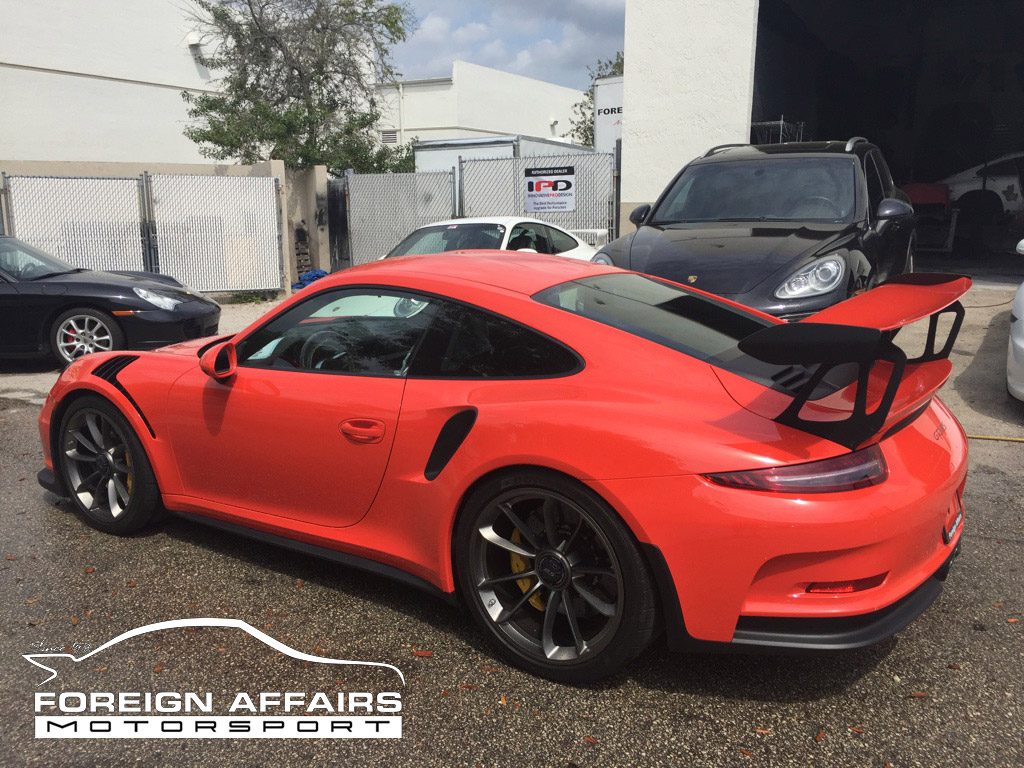 Suspension Tuning Guide
If you own a BMW/Audi/Mercedes/Porsche, chances are your car has been tuned to near perfection to suit a wide variety of drivers and driving styles. However, serious enthusiasts know that performance can go far beyond what is shipped with your stock model. Suspension tuning is critical in getting the ultimate performance efficiency out of your car, and understanding the dynamics at play concerning your suspension kit are key to achieving a well-balanced setup and maximum grip. The main role of the suspension is to keep the tire of your car in contact with the road for as long as possible and to optimize the surface area contact. By adjusting the various aspects of your suspension kit, you may be able to increase the acceleration, braking, and cornering forces. Next time you book your car into the workshop, ask our team to help find the perfect balance between these factors to suit your driving needs.
Spring Rating
One of the easiest ways to alter the performance of your suspension kit is to adjust the spring rating, which determines how soft or stiff your suspension is. Overall spring stiffness and finding the balance between the rear and front spring rating is key to managing oversteer and understeer. However, there are many factors that determine how hard or soft your suspension setup should be such as the type of terrain you drive on and how heavy your car is. A small BMW or Porsche coupe may handle a stiff spring rating because it is only used on flat roads, but because it is lighter than the average car it may require a softer rating. In a similar manner, a big Mercedes SUV may need a tighter suspension for its size and weight, but a softer one if it needs to tackle bumps and rough terrain. If it's beginning to feel like you need a Ph.D. in mechanics to find a balance between these factors, don't panic! Here at the Foreign Affairs Motorsports workshop, we have the expertise and experience needed to give your car the ultimate suspension setup.
Anti-roll Bar (ARB)
You may be thinking that an anti-roll bar sounds like something that belongs on rally cars or military vehicles and has no place on a sleek roadster like a Porsche or Audi. Don't let the name fool you, an anti-roll bar (or stabilizer bar) is great at helping to control the side-to-side movement of the car and aiding in the stiffness of the suspension. You may find that your car already has an ARB installed, but if it doesn't a quick trip to the workshop can get your ride fitted with a quality performance piece to help improve handling.
Suspension Pads
If tightening the spring rating on your suspension is your choice of poison for improving the performance of your car, you may consider adding suspension pads as a great alternative. They are small pieces of rubber that are added to the base suspension to manually contract the springs and are a much cheaper method to replacing springs in cases where your existing set cannot be adjusted. Do note, however, that adding suspension pads will raise the ride height of the car and alter the center of gravity in the process.
Shock Absorbers
These parts work along-side the springs to absorb the motion from any bumps in the road. Just like the springs, they can be adjusted to absorb more or less of the shocks, depending on your needs. If the technical jargon doesn't freak you out, then these vertically-sensitive hydraulic dampening devices can be your best friend in finding the perfect suspension setup for your ride. If you drive a BMW or Porsche that doesn't come factory fitted with adjustable shocks, speak to our team in the workshop and we can sort you out with parts from one of our trusted suppliers.
Strut Braces
A final method for suspension adjustment to consider is adding a strut brace which connects the strut mounts of the suspension together. This bar is designed to transmit loads off each of the strut mounts during cornering to increase suspension stiffness and improve handling performance. Many car manufacturers have taken to adding these devices to some performance models, such as the BMW M3 or 3-series.
---