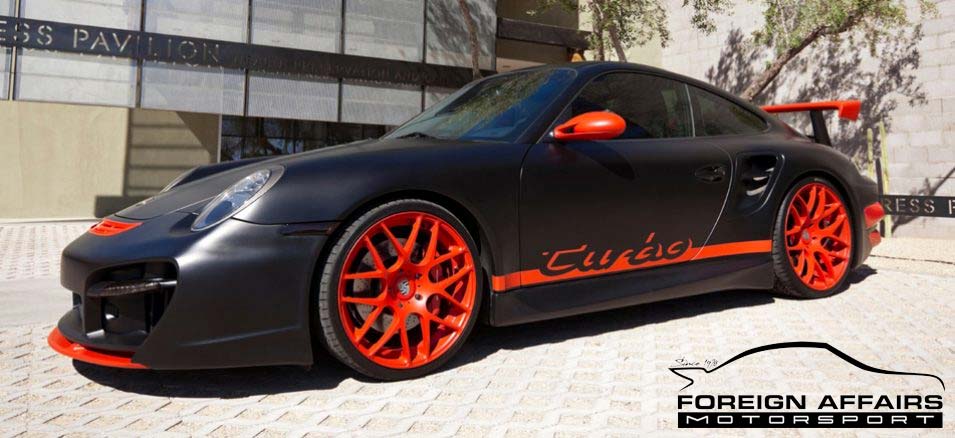 Your car is a tough piece of machinery, and at our Porsche repair shop, our technicians know that even with balding tires, the wrong fuel, an electronic malfunction or many other faults, technically you'd still be able to get a good few miles out of it (not that we'd recommend this, obviously!).
The same can't be said of a cooling system that isn't working as it should. If even slightly compromised, your cooling system can cause catastrophic damage to your car's major mechanicals.
Even our minor Porsche service schedule includes checking the condition of coolant hoses as well as coolant fluid levels, as these items are critical to keep your car performing as it should. While a regular servicing schedule should typically keep your Porsche's cooling system running as it should, these are the signs you should be wary of if something begins to go wrong:
Pay Attention to the Temperature Gauge

This is normally the first way that you'll be able to know there's an issue. Any time that the gauge runs into the red zone, you should immediately pull over and switch your car off. If your car is running smoothly but the regular operating temperature is above normal, this is also a red flag. In less common cases, your engine can also run too cold if the cooling system has a fault.

ECU / Engine Warning Light

This light could illuminate because of several different fault codes. While it won't always be directly related to the cooling system, the chance that it could is enough reason to have your car looked at by a technician.

Look Out for Leaking Coolant Under Your Car

Leaks from your coolant system are an inevitability, especially on older models, as hoses and pipes will wear if not replaced on time. If you notice liquid under your car that is green, pink, or orange in color, this means you have a coolant leak.

Check Your Coolant Levels

The first action you can take before booking your car in is to check your coolant levels, which should remain constant unless there is a leak or if the coolant is burning up. Be certain to only check coolant levels when the engine has cooled down, and even then, take caution when opening the cap. Your owner's manual will explain any specifics related to checking the coolant on your particular model.
Your cooling system comprises the pump, the piping, and various sensors which assess temperature control. Unlike your pumps and pipes, which can largely be visually assessed, the temperature control system is the trickiest culprit in which to identify a fault. Although your Porsche may be operating perfectly from a mechanical perspective, incorrect temperature readings could be the problem.
You can avoid a complex and hefty repair bill by ensuring your cooling system is serviced regularly and monitored in-between. Some tips worth remembering are:
Ensure that your engine compartment, grill, and radiator fins are always clean
All hoses should be replaced every two years, or sooner if necessary. Any kinks or signs of swelling are indicative of compromised or aged hoses
Replace your coolant before or at the point of manufacturer recommendations, and be sure to use the correct type and quantity as varying these could negatively affect the system
Make sure that your vehicle is properly maintained as a whole. Your cooling system works at its best when your car's other systems are operating as they should, too
While your Porsche's extreme performance is a joy on the open road, powerful and high-revving engines require more complex cooling systems. If there's one aspect of your car's maintenance that deserves a bit of OCD-type attention, this is it, so ensure to stick to the recommended servicing schedule and not to delay booking your car in if any of the issues we've covered pop up.
---