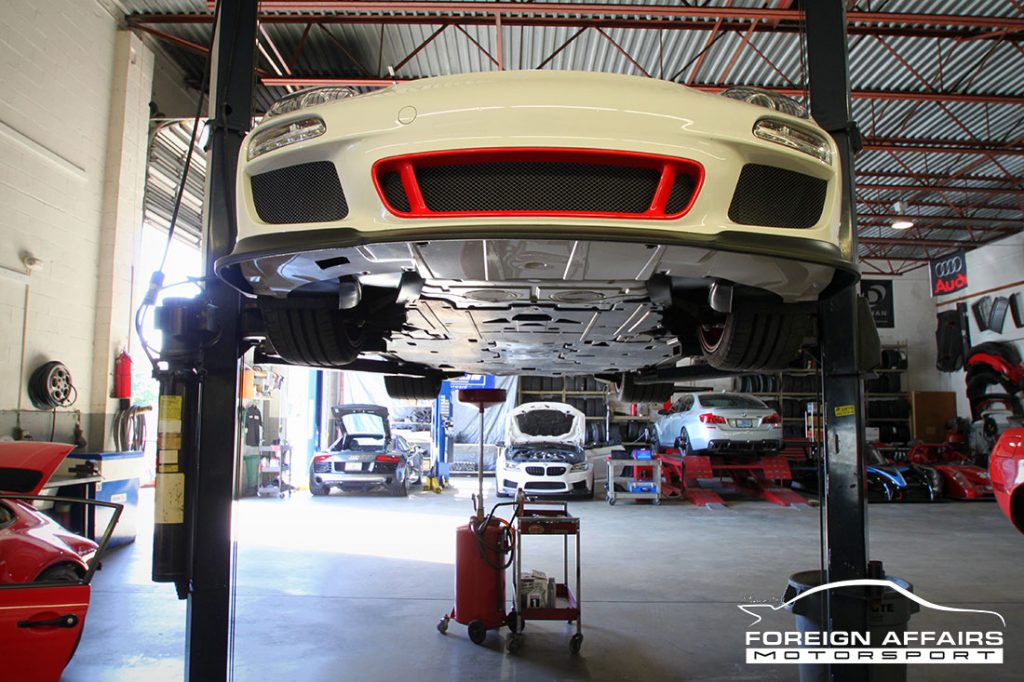 Know Your Turbo and Avoid a Costly Porsche Repair
If you could choose any Porsche repair job to avoid this year, we're sure that issues with your turbocharger would be fairly high on your list. As one of the most high-tech components that make up your car's engine – and because of the demanding and high speeds at which they operate – a failing turbocharger can understandably be cause for concern.
Yet, they're here to stay, at least according to the recent Wards Auto Engine of the Year 2017 awards. Not only did hybrid and turbocharged powertrains dominate these awards, but for the first time in 23 years, a V8 engine failed to make the list. It therefore makes perfect sense for us, the drivers of these marvels of efficiency and power, to familiarize ourselves with turbos and the signs that could point to their failure.
These are some of the most common issues that you could face with a turbocharger:
Turbo spool wear
Abrasion causing shaft gaps
Foreign materials or dirt
Wastegate failure
Many of these issues can be summarized as being either air- or oil-related. In terms of oil contamination, this is one of the biggest culprits for the part breaking down, as the turbo requires a constant supply of clean oil to work properly.
The warning signs for a failing turbocharger can present themselves in a number of ways. First of all, many modern cars will display the engine warning light if the system picks up a fault. Of course, this light will illuminate for other reasons too, so it's worth getting it looked at immediately. Next, some turbocharged cars (for examples, sportier versions in Porsche's range), are fitted with boost gauges. By measuring pressure, it can be very useful in diagnosing a faulty turbo, so if you notice that the gauge isn't going up as much as it once did, you should have your car checked.
Warning signs you can see, hear, and feel
A driver that knows his car very well will also be able to see, hear, and feel the different ways in which a failing turbocharger affects his vehicle. One of the more obvious warning signs relates to power output and performance. Since your turbocharger can dramatically increase your car's performance, it figures that a noticeable loss of power – or an unusual increase in turbo lag – could point to a faulty turbo. Added to this is a smoking exhaust, particularly a blue or grey color of smoke. This could potentially be caused by a cracked turbo housing or blown internal seals. Either of these will cause oil to leak into your exhaust system, and the smoking will be most visible when accelerating after idling.
The final symptom worth mentioning is turbo whine. Similar to a dentist's drill, this loud whine is hard to miss and should never be ignored.
By taking your car into the workshop early enough, your technician will begin checking the turbo for signs of wear or damage, which could present as visible signs of oil spill or damaging contact between the compressor wheel and housing. Your air filter, exhaust system, and fuel system will also be checked, as these can present similar symptoms to a faulty turbo.
So, while turbocharging has made our cars undoubtedly faster and more efficient, they do require an added amount of monitoring and meticulous servicing to keep working as they should.
---