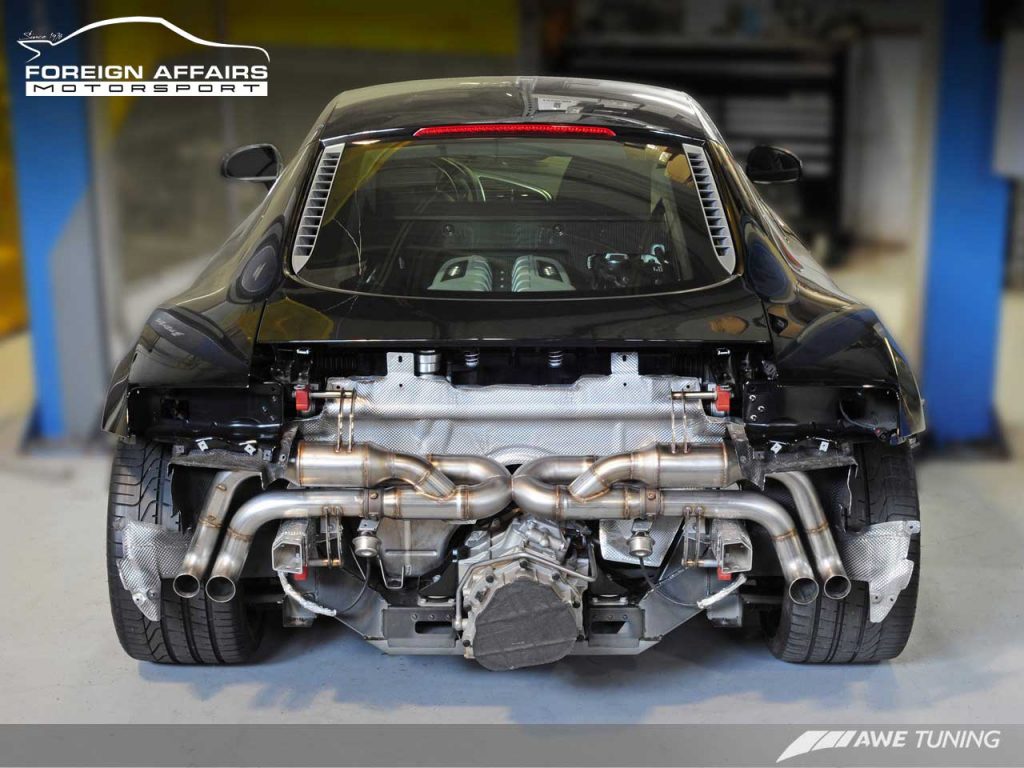 If you own a car with German blood running through its engine, chances that you greatly value quality performance tuning and maintenance, are high. AWE Tuning has become a major name in the repair, service and performance game. Their name most audible with their brilliant Audi expertise and performance parts.
Who Are AWE Tuning?
AWE Tuning is a performance enhancement company that prides itself in its unique and unrivalled products: all borne, designed, manufactured, sold and installed within the company but shipped globally. They were established in 1991 and have consistently used a team of drivers, engineers, innovators, and researches to create premium quality performance parts for Audi and other fantastic automobile companies the world over.
Why Choose AWE Tuning?
AWE has a company culture of excellence and a vision, 'To Unlock Performance'. When you choose AWE tuning, you aren't just picking some people to alter or repair a car. It's about creating a new family with your Audi's maximal potential being the focus and ultimate goal of every interaction. The laboratory is found at the New Jersey Motorsports Park and pushes automotive technology from prototyping to manufacturing to tuner-testing. With their laboratory on their campuses, CAD rendering and CNC machine testing ensure happen constantly to ensure peak performance tuning in every situation.
Why Audi Performance?
AWE Tuning offers a range of Audi performance enhancers unlike any other aftermarket manufacturer in the US. Their online catalogue features up to 1400 different Audi performance parts. So, you're guaranteed to find the best quality pieces for your four-rings fitted by staff with an unmatched enthusiasm and work ethic.
Exhaust Suites
One of AWE Tuning's most iconic pieces include their exhaust suites. Engineering an exhaust suite that embodies the balance between top notch performance and roadside practicality was not a simple task. Thanks to AWE Tuning's signature 180 Technology in combination with countless R&D hours, there are custom Exhaust Suits for almost every model of Audi available. From sound cancelling editions for the SQ5 to added aggression to the meek A6 or well-mannered A7, AWE Tuning will have something to make your Audi sing. They also pioneered SwitchPath technology that utilizes valves within the exhaust system to aid in the control of your car's tone and volume through throttle input and engine speed. This means a smooth and quiet hum when cruising; but aggressive and impressive tunes when you hit the gas.
Turbocharger Kits
If you're reeling to get your engine revving, feast your eyes on the gorgeous combination of OEM parts, cutting-edge software technology from G.I.A.C and meticulous design solutions from AWE Tuning for the ultimate turbo kit. This TSI K04 Turbo Kit clocked a quarter mile in 11.87 seconds at 120.3mph beating the world record for the fastest quarter mile and trap speed for a TSI-powered vehicle yet. These kits will bring you power with minimal lag or twitch that you can control in daily driving and push to the limits on a track. Every piece is checked against innovative performance software developed in partnership with G.I.A.C to deliver incredible performance, retain perfect drivability and maintain factory safety and emission standards.
With AWE Tuning's mission, "to become the most trusted partner in precision automotive engineering for car enthusiasts", you can be guaranteed service and quality of work on the same level as world record setting turbochargers and one-of-a-kind exhaust works of art.  Don't hesitate to contact them when you're ready to take your Audi to a whole other level.
---