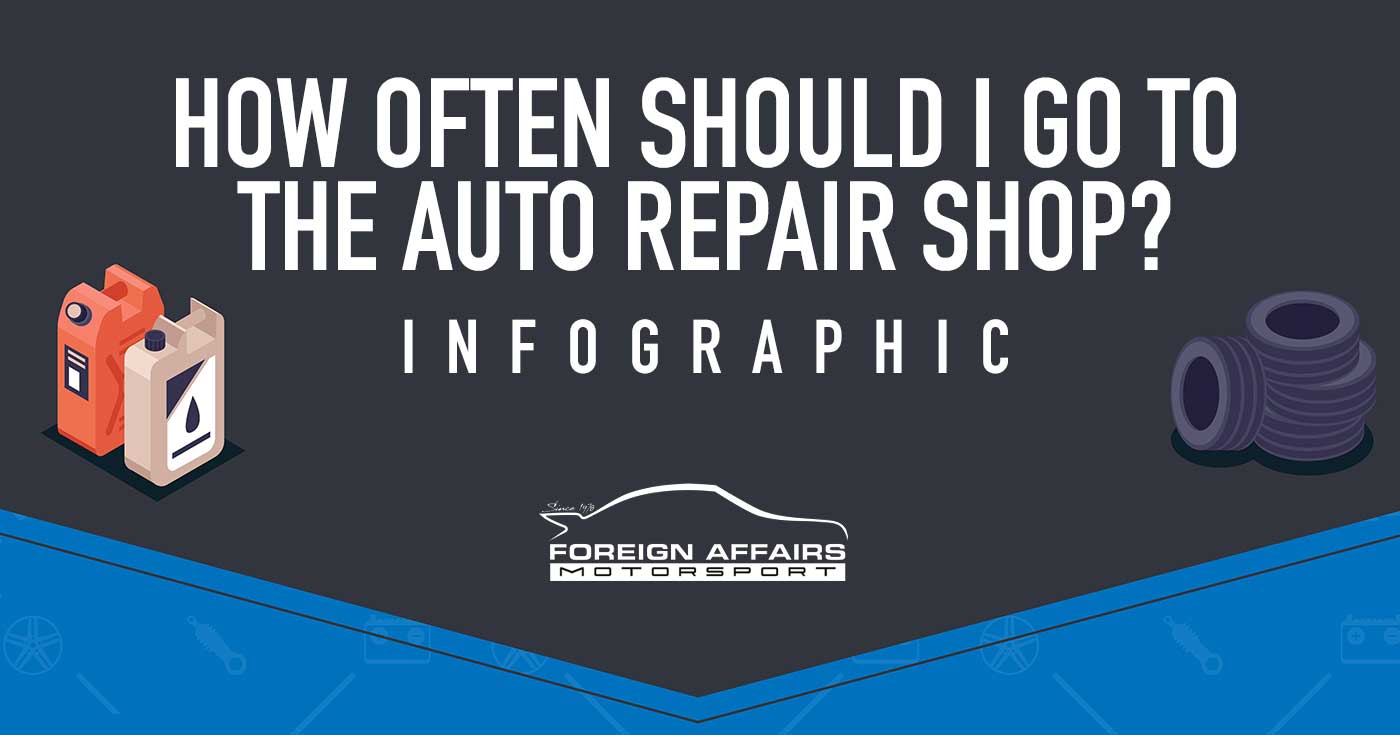 If you're the owner of a performance car there's no doubt that you'll want to take good care of it. But how often should you be getting your car serviced to keep it in top condition?
Here's are some on how often you should get your car serviced and why you should choose an auto repair shop like Foreign Affairs Motorsport in Pompano Beach, Florida.
Check Your Owner's Manual
The first step is to consult the maintenance schedule in your car owner's manual.
Car manufacturers recommend regular service intervals for their cars and your owner's manual will contain a maintenance chart which will help you to keep track of when your car should be scheduled for services. Owner's manuals normally include guidance on how after a larger, more serious service may be required.
Depending on how much you drive and how hard you drive, you may need to schedule in a serious service more often than usual. Getting stuck in regular gridlock traffic can drive your car towards requiring more regular serious services to keep it in good condition.
Important Maintenance Tasks
There are some important things to look out for which will give you a better idea when your car needs its next service.
Oil Change

Checking the condition of your oil doesn't have to be a complicated process. It requires pulling out the dipstick and running it along with your fingers. If the oil is transparent, then it's still good. If it's murky and dark, you're due for an oil change.

For a professional evaluation of oil, it's best to get the professionals to check your oil.

Rotating Tires

Our tires often go unnoticed for months and yet they are really easy to check. After all, we need our performance tires in good condition to keep us safe on the road. It's a good idea to bend down and check the wear on your tires every so often.

If you notice some uneven wear on one or more of your tires, then it's time to contact a reputable mechanic immediately to get your wheel alignment checked. It's a good practice to get your tires rotated every so often to keep them wearing evenly.

Also, remember to keep your tires inflated with the correct tire pressure as this affects fuel economy and leads to decreased handling quality on the road.

Safety Check

Every car requires a regular safety check. A good rule of thumb is to get this done by the professionals every six months if you drive a lot.

A mechanic will check all the vital parts of your car from the lights, the steering, the tires, the brakes and so on. Safety should always be your highest priority.
Auto Repair Shops Are Kinder On Your Wallet
The bottom line is that dealerships are expensive. They are known to have a by-the-book approach and can charge high rates for services and parts. Not only this but their labor rates are often excessive. Although the luxury treatment that one receives at a dealership can be appealing to some, choosing to have your car serviced by an auto repair shop can be just as satisfying for a lot less cost. Not only do you stand a higher chance of meeting the actual mechanic who will be servicing your car, but you will also leave with the feeling of having met more of the staff as auto repair shops are mostly smaller than dealerships. Auto repair shops are mostly cheaper when it comes to parts and labor.
Service Your Vehicle On Time
When scheduled services are neglected many issues can start to occur in your car. Your fuel economy will get worse and your car's safety levels will be compromised. The longer you drive with bad oil, the more damage potential to your engine.
Over time your engine will start to corrode and carbon deposits will increase the wear and tear on the components of your engine. When the brake fluid is left unchecked it begins to corrode and your braking performance will begin to deteriorate. It's a wise idea to make sure you stick to regularly scheduled services for your performance car.
Make sure you avoid this happening by booking your car into a recognized performance auto repair shop to give your car a full-service assessment. Foreign Affairs Motorsport is one of these reputable repair shops with ASE certification. Give your performance car the treatment it deserves and will keep you driving happy for many more miles to come.
---
Click on the infographic below to download the high res version
Copy and paste the code below to embed this infographic onto your website:
---