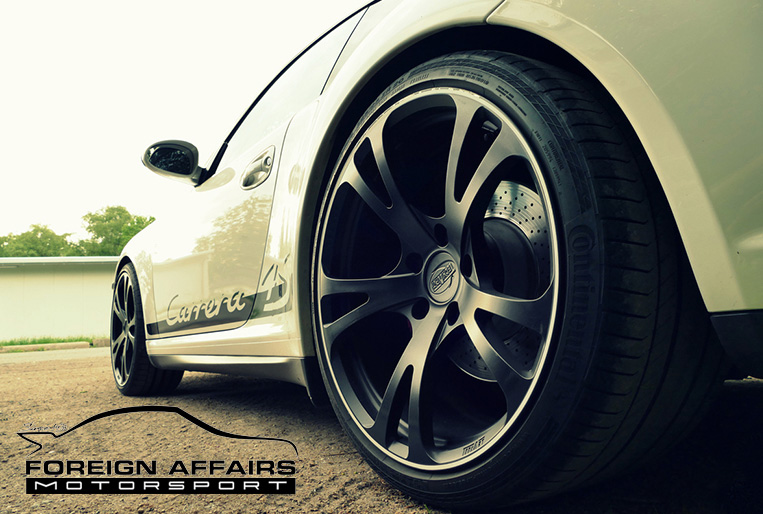 Audi Service | Easy Suspension Tuning Guide
You've got to feel a bit sorry for major car manufacturers like Porsche, BMW or Audi. Despite most of their vehicles being pretty much as close to perfect as modern design and engineering will allow for, every road tester or customer is never going to be fully satisfied. For instance, BMW's new 5 Series is either described as "too uninvolving or clinical" or "ideally smooth and comfortable", depending on which automotive journalist you're talking to.
This brings us to your car's suspension, probably the single aspect of your vehicle with the most room for variation in its behavior because, while any 3,0-liter turbo executive sedan will perform similarly, one could easily ride a lot more harshly than the next. It all means that there are countless drivers out there wanting either a cushier ride, or reduced body lean in corners. Let's simplify the maze with our basic suspension tuning guide.
So, how do you rate your springs?
Altering your suspension's spring rating – otherwise known as load rating or stiffness – is a relatively simple way to either soften or stiffen the feel of your car's suspension. Heavier springs are typically used in vehicles designed to carry heavy loads, or performance cars where loading conditions are extreme. As manufacturers strive for overall balance, a measured adjustment of your spring rate could significantly alter your suspension's characteristics without sacrificing too much practicality.
Put padding to the metal
If stiffer springs are hard to come by, adding suspension pads under the existing springs (where they meet the base plate) will increase the ride height of your car and allow it to drive more stiffly.
Check your shock absorbers
You can change the ride quality of your car by installing new shock absorbers, or shocks of a different type to what your car has now. For example, oil-based or gas-filled shock absorbers will both result in a stiffer quality of ride, but offer reduced body roll through the corners. On the other hand, shock absorbers with greater travel will offer a softer drive. Take note, BMW e60 owners…
Strut your stuff
A strut brace is a bar that runs over the top of the suspension struts, and is used as a means for stiffening your car's suspension. Body flex is reduced, while handling is a lot sharper and more precise. It should be noted that while a strut brace won't necessarily allow you to defy the laws of gravity any more than you could previously (i.e. the measurable performance of your car through corners), it will certainly enhance the way your car feels from behind the wheel.
Finally, consider adjustable anti-roll bars or performance bars, which can provide far greater handling flexibility for a variety of conditions. Add in suspension bushes, coilovers, and dampers, and you'll soon realize that upgrading your suspension demands a detailed discussion with your technician as to what your needs are, remembering that the modifications made will affect the fundamentals of how your car behaves on the road. Your options span everything from slightly stiffer springs to a fully adjustable suspension system, so it really depends on what you want, and how much you're willing to put into it!
---